Please help us make


DeCew House Heritage Park


MORE ACCESSIBLE!
Small Site…. National Significance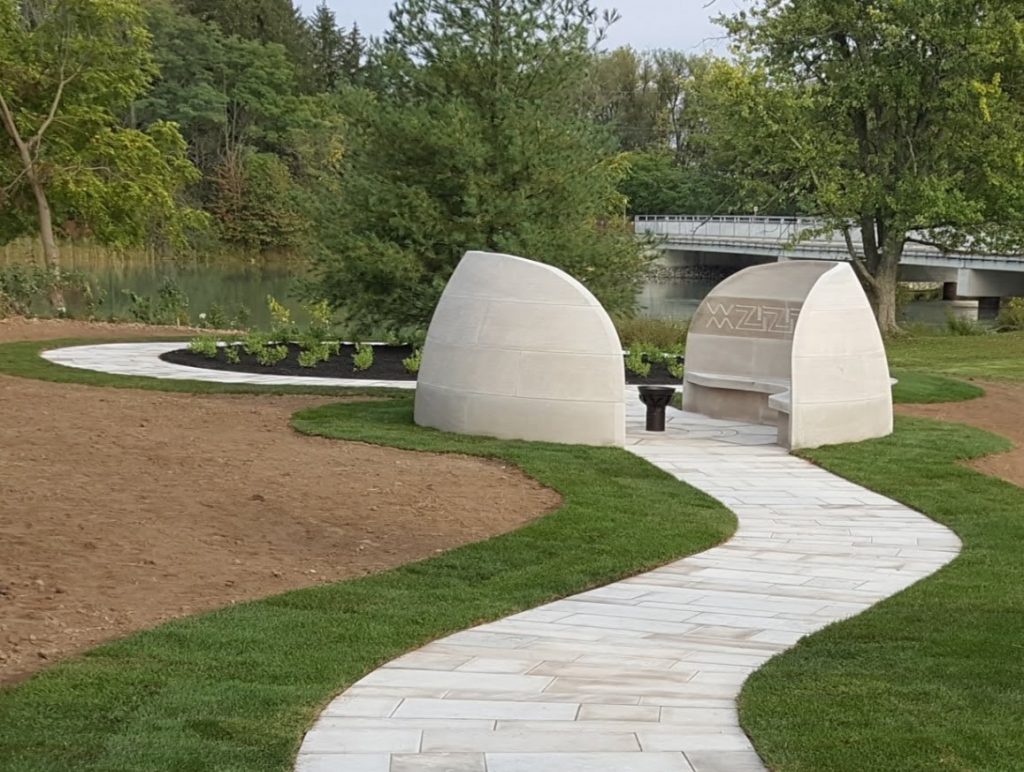 DeCew House Heritage Park is home to at least two incredible national stories – the well-known story of Laura Secord's arrival on June 22, 1813 to warn the British forces of an impending American invasion, and the equally important but lesser-known story of the critical involvement of First Nations warriors in defending the nation. Installed at the site in 2017, the First Nations Peace Monument was built to honour and acknowledge the significant contributions of First Nations people in the building of our nation, and to offer a forward-looking testament to hope, justice, peace, and reconciliation with Indigenous people today.
The Friends of Laura Secord have sourced funding from public and private donors to enhance accessibility, aesthetics and education at the site, as well as the installation of the centerpiece of Douglas Cardinal's evocative architectural sculpture.
An accessible pathway already leads from the car park to the monument, and we are currently installing an accessible pathway that connects the monument to the new Decew Road multipurpose trail, which is also usable by mobility impaired visitors.
However, our budget does not currently allow us to extend the accessible pathway from the First Nations Peace Monument to Decew House itself. Plans have been prepared and surveying has been undertaken for this important pathway link, but without additional financial support, that important heritage site will remain inaccessible to mobility impaired visitors.
Please consider making a donation now – while the construction crews are still onsite – so this critical pathway can be completed. Because of its close proximity and profound historical and cultural significance, DeCew House Heritage Park is an important heritage site for all Canadians, offering a rare opportunity to reflect upon these important Canadian stories which took place in Niagara but which were echoed across the country. Please help us make it more inclusive.
The site is also a must-see destination for the 2022 Canada Games visitors and participants. As a concurrent and related Canada Games legacy initiative, we are proposing the establishment of an Indigenous-focused Heritage Trail Loop which will connect DeCew House Heritage Park to Canada Games Park and many other related points of interest in the area.
These combined projects – the site improvements and the heritage trail – will result in a greatly enhanced accessible heritage and tourism destination which memorializes events of national significance, provides important interpretive opportunities, and recognizes a constellation of important heritage assets on the national stage – before, during, and after the Canada Games.
---
The Laura Secord Story
Early one morning, a little over 200 years ago, a young mother left her sleeping children and wounded husband, quietly walked out her door… and changed the course of Canadian history.
Laura Secord. What a remarkable story of courage, determination and perseverance – and what an excellent example of how one person, step by step, can make a difference. It's an inspirational part of our heritage, and a lesson that is just as important today as it was during those times of strife. It's difficult to believe that Canada was once a war-torn country, but that was the reality 200 years ago. Our fledgling nation was fighting for its life. But thanks to Laura Secord and other remarkable, often unsung heroes, Canada overcame its obstacles and became the strong and proud nation we know and appreciate today.
Since its inception in 2010, the Friends of Laura Secord has been working hard to recognize, celebrate, and commemorate our national heroine. A high point was the Laura Secord Bicentennial celebration on June 22nd, 2012 – the 200th anniversary of her epic journey into history. Perhaps you were among the thousands of people who took part in the events of that memorable weekend. The list of accomplishments in the past two years is impressive:
---
Please DONATE to the FRIENDS OF LAURA SECORD!
---
We were also proud participants in:
With the Secord Bicentennial behind us, hard work continues on many important new initiatives that will help to provide impressive and engaging ways to learn and appreciate Canadian history – as well as its relevance to the present day.
The Laura Secord Legacy Trail, the first 'active and interactive' trail in Canada, will combine exercise and education in a unique and enjoyable way – and using innovative digital technology, will help tell the stories of the pioneer women, First Nations peoples, African loyalists, French Canadians, and Eastern Canadians whose remarkable contributions were so key to the founding of our nation. Environmental and ecological aspects of the trail will be interpreted along the way, using both contemporary scientific and traditional First Nations perspectives.
We are also developing a unique First Nations Peace Monument on the edge of DeCew's Field, in gratitude and acknowledgement of the First Nations allies whose encampment Laura Secord came upon late in her journey. Warriors escorted her the final distance to DeCew House where she delivered her fateful message to Lt. Fitzgibbon. The resulting victory by Aboriginal and British forces changed the course of Canadian history. In recognition of this historic alliance, a stone hearth, surrounded by rustic stone seating, will be constructed and installed by the Friends of Laura Secord to provide an opportunity for contemplation of the contribution of Aboriginal peoples in the defining of our nation. Building upon a First Nations tradition, visitors will be invited to leave a small stone from their own home territory on the stone hearth, commemorating in a tangible and ever-growing way, their appreciation for the historic and positive alliance between First Nations peoples and other Canadians.
An accessible pathway will provide those with limited mobility the opportunity to visit the Stone Hearth Monument and part of the Laura Secord Legacy Trail as well.
Please help us keep these innovative educational heritage programs going strong. With your generous support we can build upon the remarkable progress made by the Friends of Laura Secord over the past three years.
Laura Secord. She is more than a corporate icon. She is an engaging, enigmatic, compelling, and significant figure in the canon of Canadian history. His Royal Highness Charles, The Prince of Wales, eloquently summarized her efforts in the video message he provided for the Friends of Laura Secord: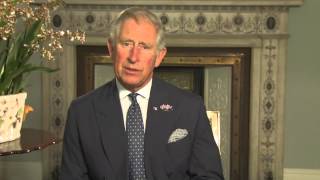 "…She remains an iconic figure who, perhaps more than anyone, represents the quiet determination and exceptional resolve of ordinary citizens to preserve and protect the values central to Canadian society that we enjoy today. Without her efforts and those of hundreds of other unknown, unsung heroes, the Canada of today would be a very different place."
---
(click here to view the entire video message from HRH Prince Charles)
---
Please DONATE to the FRIENDS OF LAURA SECORD!
---
We hope you will contribute to our efforts to perpetuate the legacy of Laura Secord as a metaphor for all those who helped define our nation, and help inspire the next generation to go the extra mile in making Canada an inclusive and affirming nation.
Please help support our efforts. Click here to make a tax-deductible donation now. We also hope you will share this message with your friends and family who you feel may want to be part of this historical important opportunity, to help the Friends of Laura Secord tell the story of Canada in an active and interactive way.
Your dollars will help to:
program the annual Laura Secord Commemorative Walk
produce digital content for our active and interactive educational trail
build and maintain the Stone Hearth Memorial
build an accessible trail to the Stone Hearth Memorial and the Laura Secord Legacy Trail
maintain safe trail conditions and proper signage along the Laura Secord Legacy Trail
facilitate recreation, health, and fitness activities
support the Extra Mile Award, an awards program for promising young women
plant and care for memorial trees – native species which enhance the trail landscape and commemorate those people who shared the FLS vision
train volunteers
Your generous support will help the Friends of Laura Secord keep her proud and inspiring legacy alive.
Thank you for your attention, inspiration, and ongoing support.
---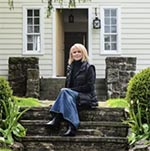 Please join us.
Walk into history with us, Canada!
Sincerely,
Caroline McCormick
President, Friends of Laura Secord
Caroline McCormick is the thrice-great-granddaughter of Laura Secord.
The Friends of Laura Secord is a registered nonprofit organization dedicated to the preservation and promotion of Laura Secord's enduring legacy.
---
Please DONATE to the FRIENDS OF LAURA SECORD!